We are curtain and cushion specialist . We are arranging new designs very hard , Each month can be more than 30–50 new designs . We are putting few in the website and others we can send you by PPTs for better selection .
Market is weak for most countries right now , our company are quoting lower gross margin as well to give benefits to customers to make business better . If we have some competitive programs , we are pleased to show you .
We have some ready made fabrics which are more produced , now can make into cushion covers or pillow as per your request . We can make size 40*40cm , 43x43cm , 45x45cm , 20"x20" . Quantity can be slightly changed as per actual quantity . Prices are lower for these .
Shall you interested in them , Pls feel free to contact with Becky at becky.xu@health-fh.com . We can discuss more meanwhile . Thank you very much !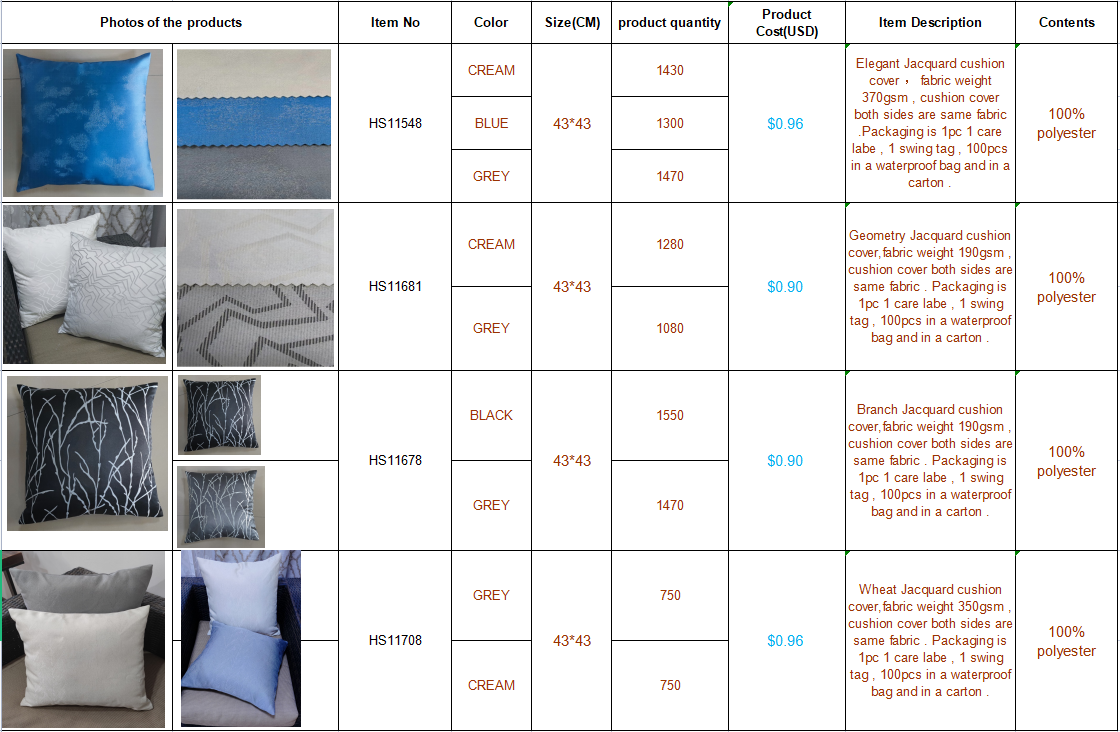 ---
Post time: Aug-25-2022